Research Coach consultancy services support organisations to develop structures and work environments where people will thrive.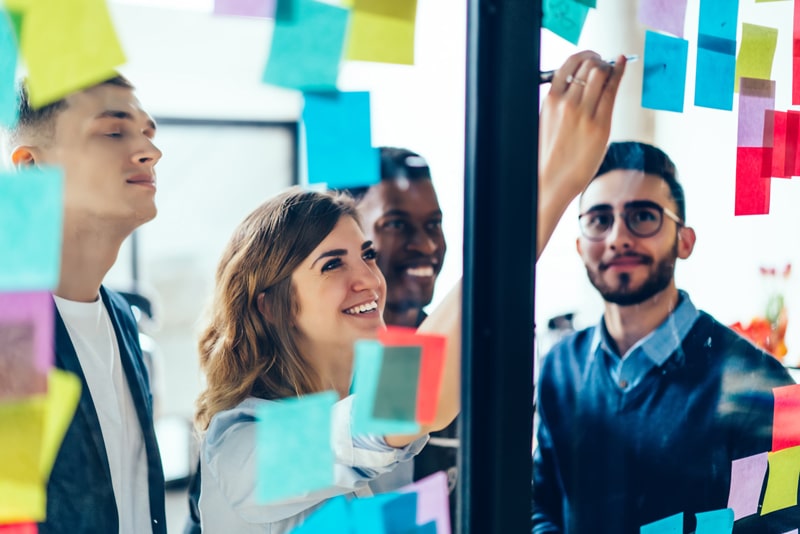 By getting to know your organisation, your goals and your people, Research Coach will work with you to develop tailored  solutions that bring lasting positive impacts for your staff, students and organisational cultures.
Consultancy services range from one-off advisory meetings, focus groups and strategy workshops to full-scale design and implementation of professional development programmes and initiatives.
Contact us to arrange an initial discussion of your requirements.
Examples of current and past consultancy projects include:
Design, implementation and review of researcher coaching and mentoring schemes
Development and delivery of leadership team coaching programmes
Comprehensive reviews of institutional support for post-doctoral researchers
Review of institutional support for Principal Investigators
Student experience focus groups and strategy sessions
Development of frameworks and resources to support institutional mentoring schemes
Design and delivery of strategy sessions and away days
Staff/student focus groups
"Natalie provided a coaching programme which was included as part of a research leadership development scheme for academics on track to professorship. Natalie was instrumental in informing the development of the scheme advising on the best way in which coaching could be included and the types of development questions coaching could be used to address. Evaluation has shown that the vast majority of coachees found [the coaching programme] very helpful in supporting their career development. The coaching programme is also an important competent of our Athena Swan and HR Excellence Action plans, providing focused career development opportunities for researchers. I am looking forward to working with Natalie on our next projects – it is good to know your researchers are in safe hands."
– Research and Knowledge Exchange, Manchester Metropolitan University – Consultancy Client 2018 – 2021 – Good to Great – Research Leadership Development
"Natalie and Jo provided clear communication throughout the process. The review was carried out in a very professional manner and the report was high quality. The report outlines a clear set of actions that if enacted will improve the working environment and development of ECA staff in [our] department."
– Department of Chemistry, University of Liverpool – Consultancy Client 2021 – Review of Support for Early Career Academics
"Every step of the process, from interview to consultation to final report was seamless. The team were professional, but also personable which put those involved in interviews and focus groups at ease. They really took time to understand the brief and the final report
reflects their understanding, but also their attention to detail and willingness to go the extra mile to put clear and meaningful recommendations in place. I have managed several tenders in my role and this is the first time I have ever been able to accept a final report without any changes! It is perfect – fits the brief and gives us recommendations that are meaningful but also achievable."
– Postdoc and Fellows Development Centre, Imperial College London – Consultancy Client 2020 – Review of Postdoc Provision
"The mentoring circles approach was completely new to our institution and I couldn't be more pleased with how well it suited our needs. Natalie was always on hand to iron out issues quickly and effectively, especially after the move to online working. This new approach to mentoring resulted, in the first instance, in some really impactful conversations between colleagues who would not ordinarily have the opportunity to speak openly. In the longer term, the scheme has challenged and revitalised our institution's approach to mentoring as a whole, which is sure to lead to an improved personal and professional development for colleagues going forward."
– Research and Knowledge Exchange, University of Westminster – Consultancy Client 2019/20 – Mentoring Scheme Development
"I wholeheartedly recommend Research Coach to colleagues who might be looking to gain further insights into current HE processes and practices. Natalie James' work for us at the University of Kent was excellent from start to finish. She listened carefully to our initial brief, taking care to understand what we needed and the wider institutional context.  She was thorough and systematic, and combined precise research processes with empathetic engagement with our staff. This enabled her to extract sensitive but important information from a wide range of colleagues from across the university. She was efficient, proactive and engaged throughout."
– Dean of the Graduate School, University of Kent – Organisational Consultancy Client